Regular price
Sale price
$4.00
Unit price
per
Sale
Sold out
Meet Betobetosan (べとべとさん), a formless specter recognizable only by their telltale sound—the "beto beto" clacking of wooden clogs. Betobetosan is also one of my favorite Japanese yōkai.
People who walk the streets alone at night might encounter these harmless, but nonetheless disturbing, yōkai. They synchronize their pace with walkers and follow them as long as they can, getting closer and closer with every step. For the victims, this can be traumatic. The haunting sound of footsteps follows them wherever they go, but when they turn around, there is nothing there.
Though betobetosan can be disconcerting, they are not dangerous. Once you realize you are being followed by a betobetosan, simply step to the side of the road and say "After you, betobetosan." That is enough to escape from this yōkai. The footsteps will carry on ahead and soon vanish from earshot, allowing you to continue in peace.
A custom die-cut holographic sticker inspired by Japanese folklore using high quality, durable laminate that protects your sticker from scratches, water, and UV rays. Great for laptops, water bottles, cars, and more.

Art by: Kevin Corrales (@splitplug.art)

Size: 2.6" x 3"

Note: Stickers may ship separately from some apparel.

Choose "First-Class Stamp" at checkout for free sticker shipping!
Share
View full details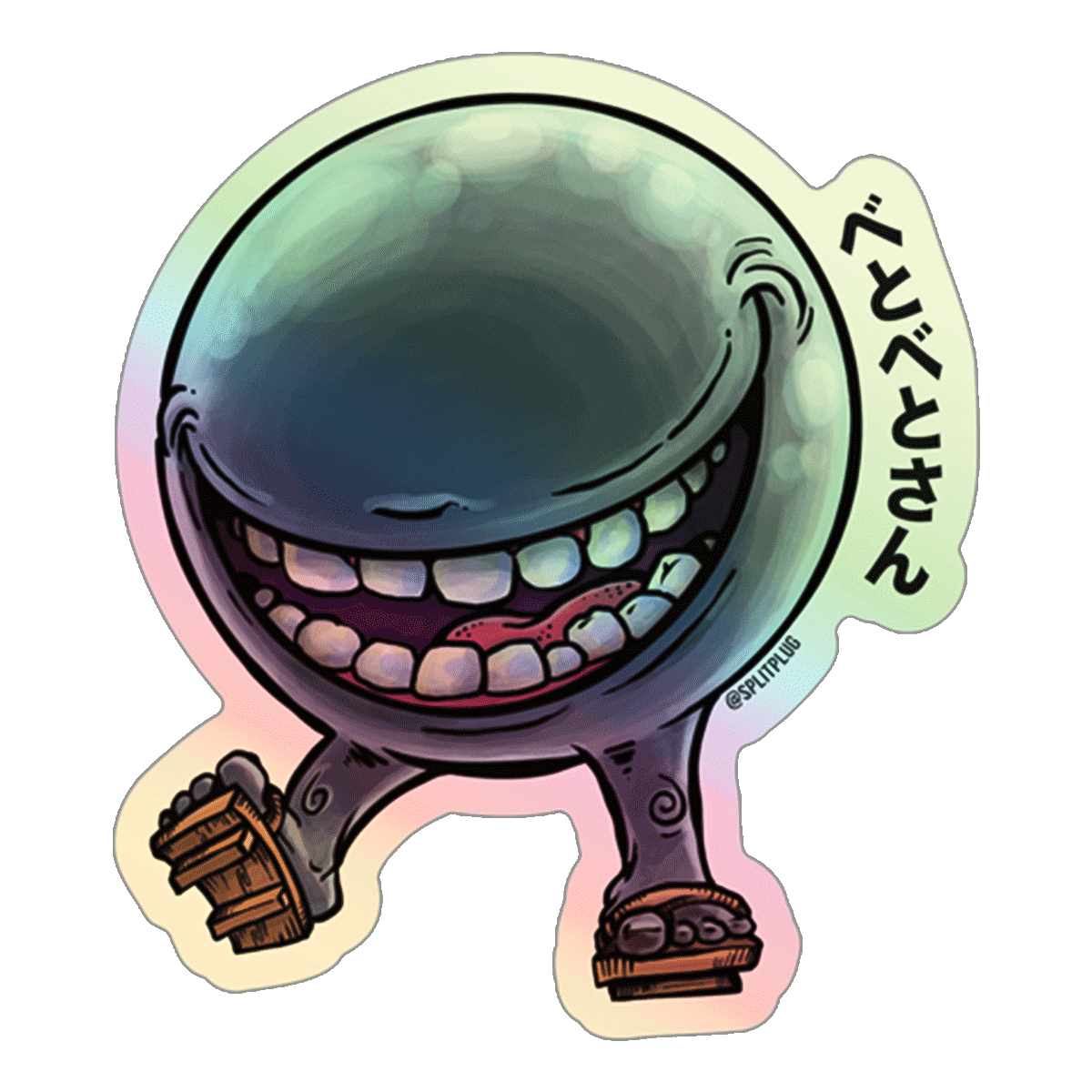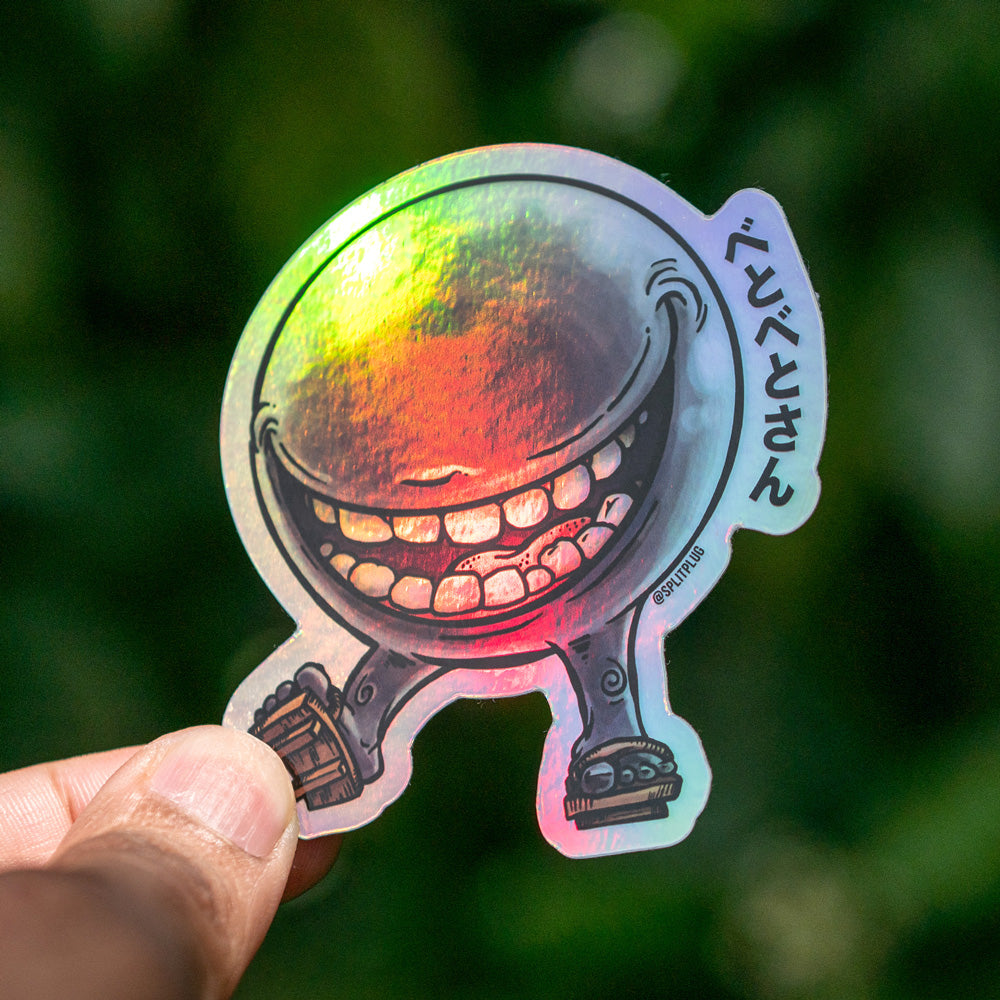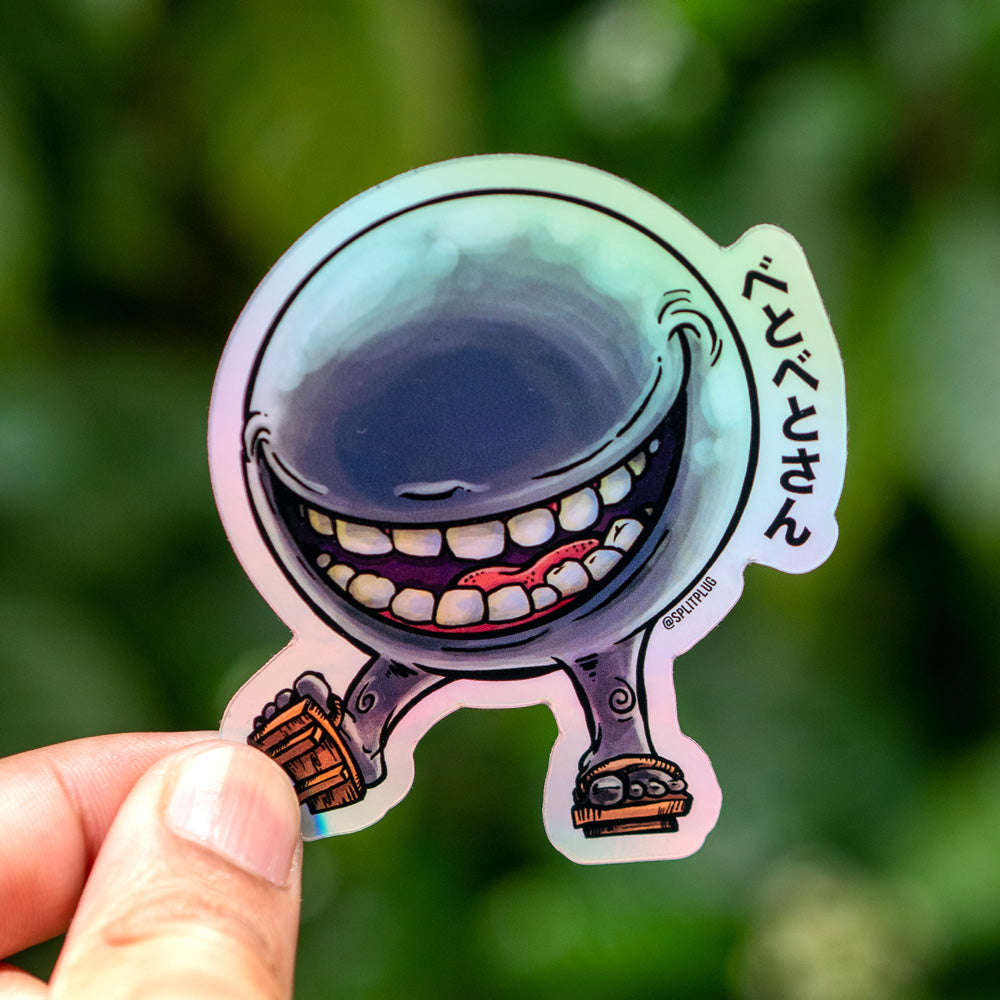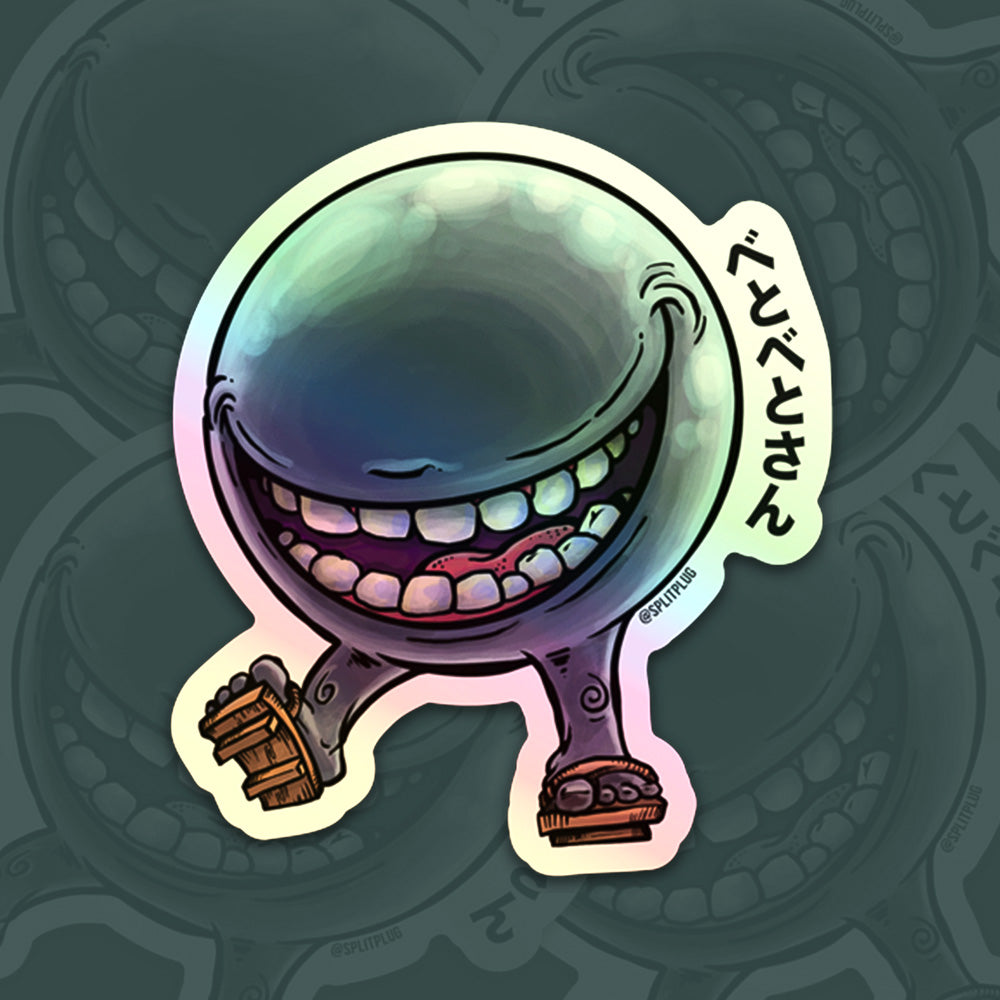 Free Sticker Shipping

Just shopping for some stickers? Choose "First Class Stamp" at checkout and get free USPS shipping. Please note that free sticker shipping will not have a tracking number.