Regular price
Sale price
$4.00
Unit price
per
Sale
Sold out
The nurikabe (ぬりかべ) is a yōkai, or spirit, from Japanese folklore. Its name translates to "plaster wall", and it is said to manifest as an invisible wall that impedes or misdirects travelers walking at night. Sometimes referred to in English as "The Wall" or "Mr. Wall", this yōkai is described as quite large, to prevent people from getting around it. There is no way to slip around this yōkai; it extends itself as far as to the left and right as one might try to go. There is no way over it either, nor can it be knocked down. However, it is said that if one taps it near the ground with a stick, it will vanish, allowing the traveler to continue on his or her way.
Little is known about the true appearance of nurikabe because these yōkai are said to be invisible. During the Edo period, artists began to illustrate this creature, giving it an appearance somewhere between a grotesque, fantastic beast and a flat, white wall. Modern representations of the nurikabe depict it as a plain, gray, bipedal wall with vague face-like features.
A custom die-cut sticker inspired by Japanese folklore using high quality, durable laminate that protects your sticker from scratches, water, and UV rays. Great for cars, laptops, water bottles, and more!

Art by: Kevin Corrales (@splitplug.art)

Size: 3.25" x 4"

Note: Stickers may ship separately from some apparel.
Share
View full details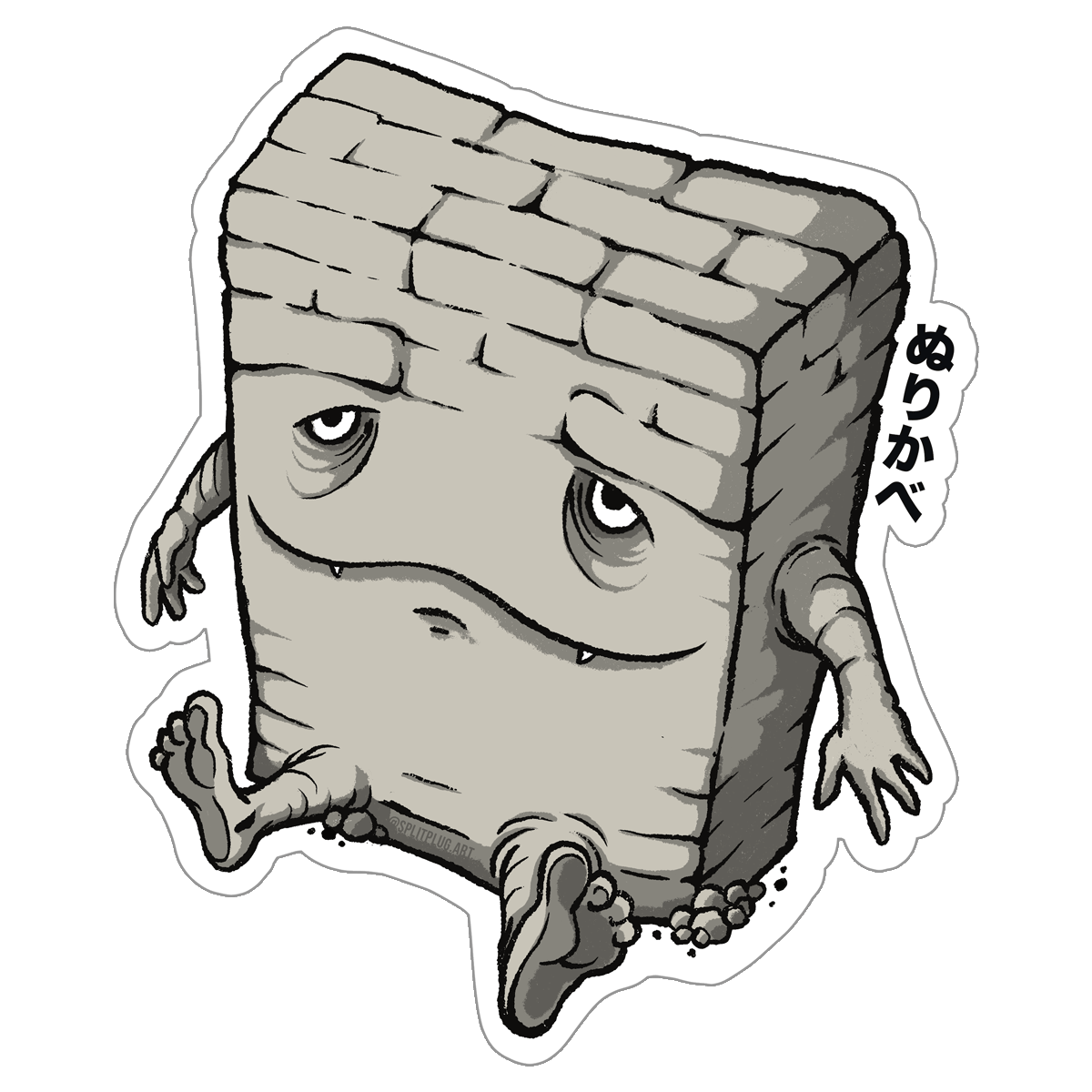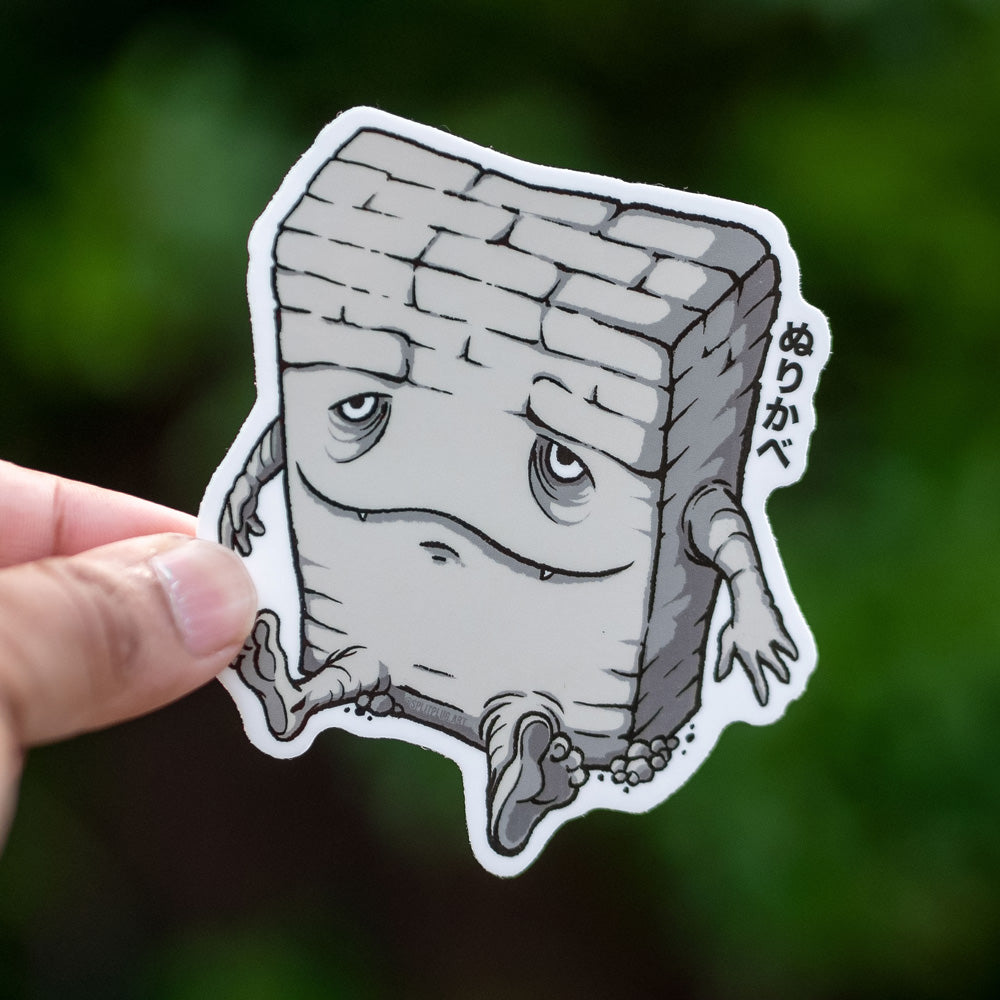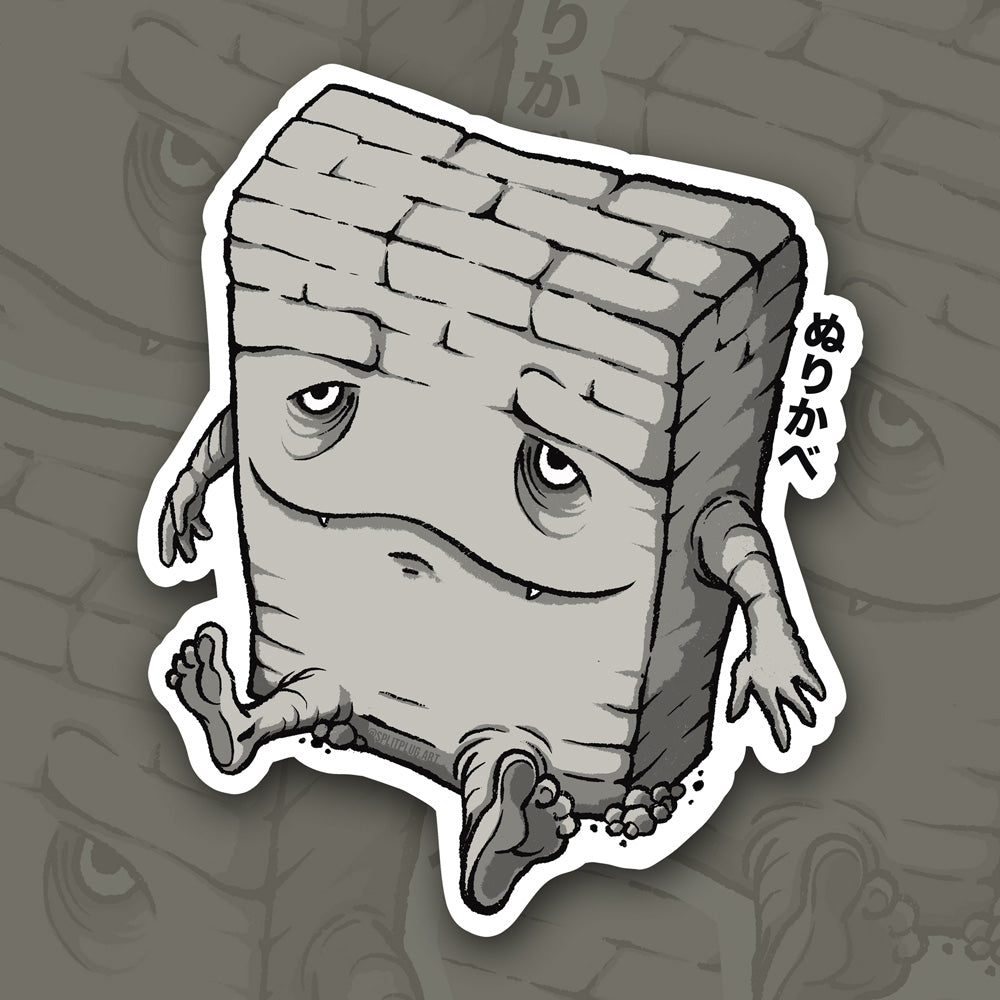 Free Sticker Shipping

Just shopping for some stickers? Choose "First Class Stamp" at checkout and get free USPS shipping. Please note that free sticker shipping will not have a tracking number.